Any marketing person worth their salt knows it's not a product launch without a surprise or two.
So when Samsung launched its new Galaxy A8s smartphone in Beijing on Monday, it thought it had a real win: a crossover sure to bring in that coveted 18-35 demographic.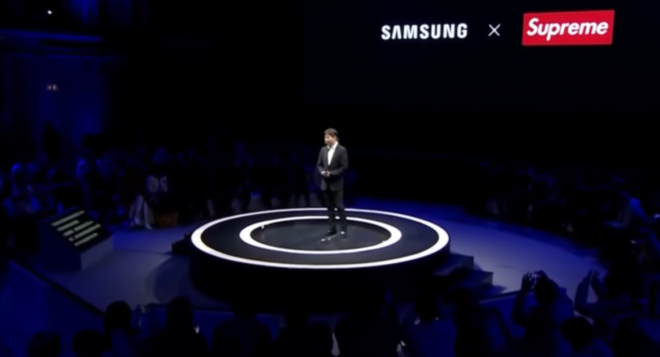 The tech giant had announced a collaboration with none other than streetwear brand Supreme.
But it didn't take long for fans to discover that the partnership was not with the New York skateboard brand – but with a company that makes counterfeit Supreme gear.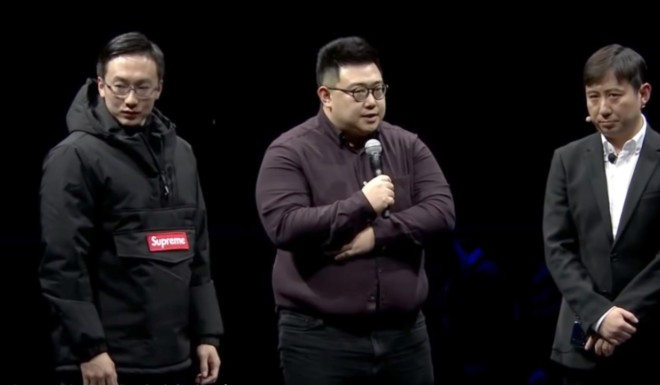 Towards the end of the launch event, Samsung China's head of digital marketing Feng En invited two men on stage. He introduced them as the CEOs of Supreme.
The fact that both were Chinese was something of a giveaway: Supreme founder James Jebbia is white and British.
And as some sharp-eyed internet users noted, one of the CEOs wore a jacket from Supreme Spain, a legally registered brand that sells fake Supreme products.
The pair told the audience their company would be introducing crossover products with Samsung, and would be opening a seven-story flagship store in Beijing as well as official stores on Chinese e-commerce platforms.
The actual Supreme responded with a statement posted on Instagram Stories denying the partnership. "Supreme is not working with Samsung, opening a flagship location in Beijing or participating in a Mercedes-Benz runway show. These claims are blatantly false and propagated by a counterfeit organization," it said.
These claims are blatantly false and propagated by a counterfeit organization – Supreme
Supreme has been embroiled in a series of court cases in Europe concerning its brand. A British company called International Brand Firm owns two labels, called Supreme Italia and Supreme Spain.
The company exploits a legal loophole by filing trademark applications in certain countries for the Supreme name and logo before Supreme itself does, allowing them to sell what have been called "legal fakes."
Samsung did not respond to requests for comment. It is unclear whether the two Chinese men who took to the stage in Beijing are in fact representing Supreme Italia.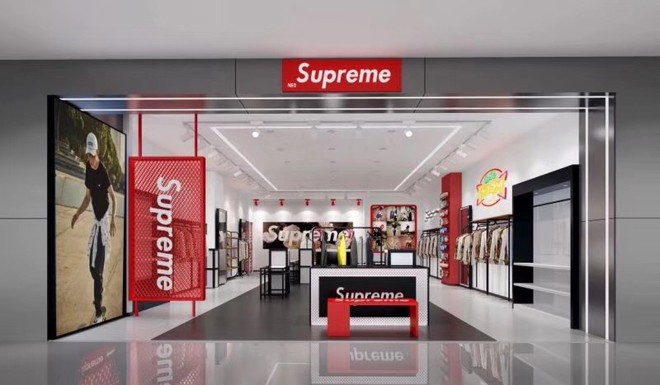 In response to criticism, the digital marketing manager of Samsung China, Leo Lau, wrote on his personal Weibo account that the company is collaborating with Supreme Italia rather than the company in the US.
"Supreme NYC has no sales and marketing authorization in China, but Supreme Italia has obtained product sales and market authorizations in the Asia Pacific region (except Japan)," he wrote. The post has since been deleted.
In a separate post, also now removed from his blog, Lau shared the link to an article on Hypebeast, Hong Kong-based streetwear website, about an Italian court ruling against Supreme in its counterfeiting case against Supreme Italia and Supreme Spain, and urged people with questions to read it for reference.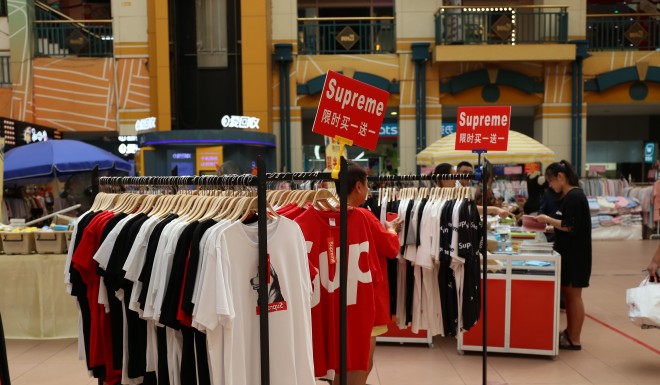 The collaboration caused an uproar among Chinese internet users, with many calling it a joke. "How shameless, it's disgrace to all Chinese people," says one comment.
This isn't the first time that fake Supreme products have roused ire in China. Group-buying bargain app Pinduoduo found itself in hot water earlier in the year just after an IPO, following allegations that the platform was brazenly selling fakes – including "Supreme" shoes and tees.